Fire Protection You Can Trust.
Fire Equipment and Inspection Services
Schmidt Fire utilizes certified technicians with the most up-to-date equipment. Our friendly staff is on hand 24-hours a day to offer convenient, quick, quality service.
As North Central Ohio's local fire services professional, Schmidt Fire provides a convenient solution to all of our customers' needs.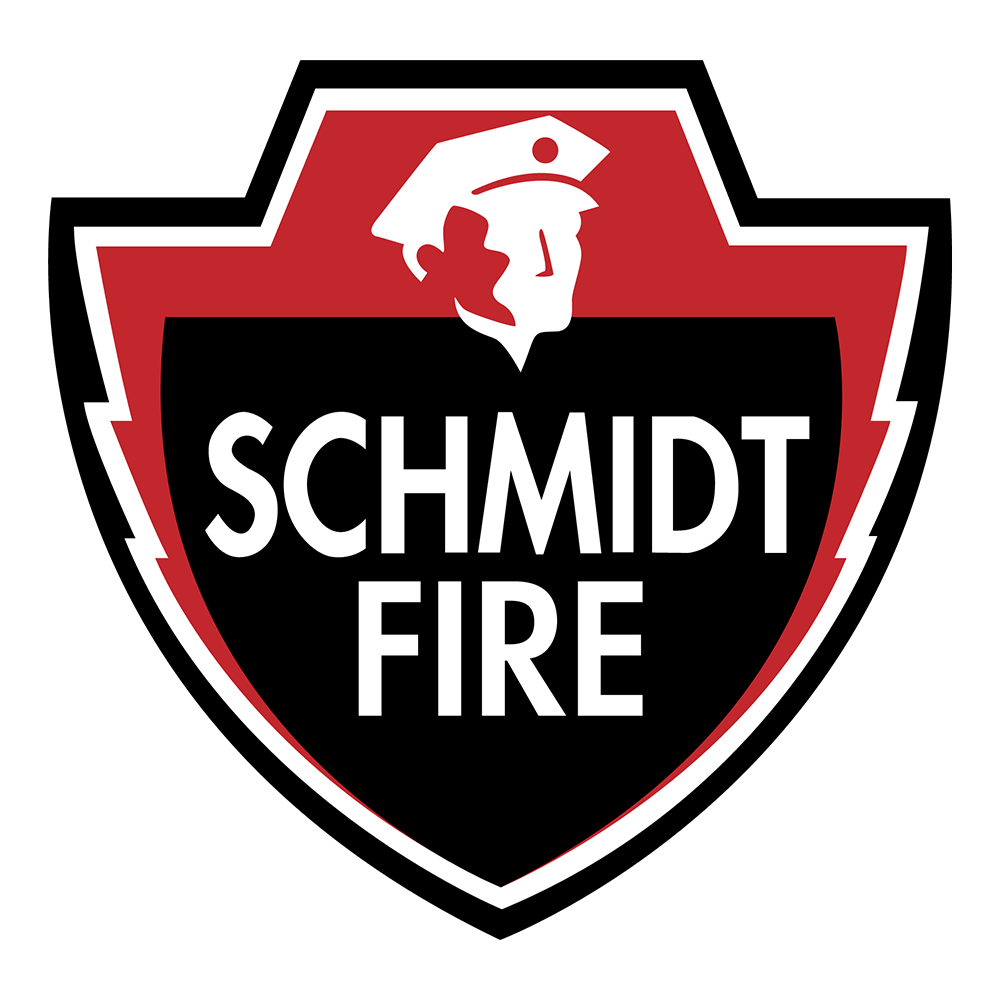 Sales, Service, Repair, Installation and Design

Schmidt Security Pro can custom design a fire alarm system that will provide optimum protection against loss of property and life, 24 hours a day.
We also offer service for most models and brands of alarm systems, both old and new, providing a friendly, local solution to your service needs.
Fire Alarm Requirements
Ohio Fire Code and Insurance Underwriters, along with NFPA, require fire alarm systems to be tested and inspected at least once per year.  Dirty or dusty locations may require more frequent service checks.
OSHA requires there to be a written evacuation policy in place. Fire drills must be held annually or with any new hires.
OSHA requires there be some way to notify occupants that there is a problem such as a fire, hazardous weather or workplace violence. The system must be fully supervised, which means you are warned if there is a problem with the system, and must be tested monthly.
Ohio Basic Building Code requires alarm systems to be installed anywhere large groups of people gather, such as churches and theaters, and in buildings where evacuation may be difficult, such as nursing homes.
[fusion_builder_column type="1_2″ layout="1_2″ spacing="" center_content="yes" link="" target="_self" min_height="" hide_on_mobile="small-visibility,medium-visibility,large-visibility" class="" id="" background_image_id="" hover_type="none" border_size="0″ border_color="" border_style="solid" border_position="all" border_radius_top_left="" border_radius_top_right="" border_radius_bottom_right="" border_radius_bottom_left="" box_shadow="no" box_shadow_vertical="" box_shadow_horizontal="" box_shadow_blur="0″ box_shadow_spread="0″ box_shadow_color="" box_shadow_style="" padding_top="" padding_right="" padding_bottom="" padding_left="" margin_top="" margin_bottom="" background_type="single" gradient_start_color="" gradient_end_color="" gradient_start_position="0″ gradient_end_position="100″ gradient_type="linear" radial_direction="center center" linear_angle="180″ background_color="" backgrou