Fire Protection You Can Trust.
Fire Equipment and Inspection Services
Schmidt Fire utilizes certified technicians with the most up-to-date equipment. Our friendly staff is on hand 24-hours a day to offer convenient, quick, quality service.
As North Central Ohio's local fire services professional, Schmidt Fire provides a convenient solution to all of our customers' needs.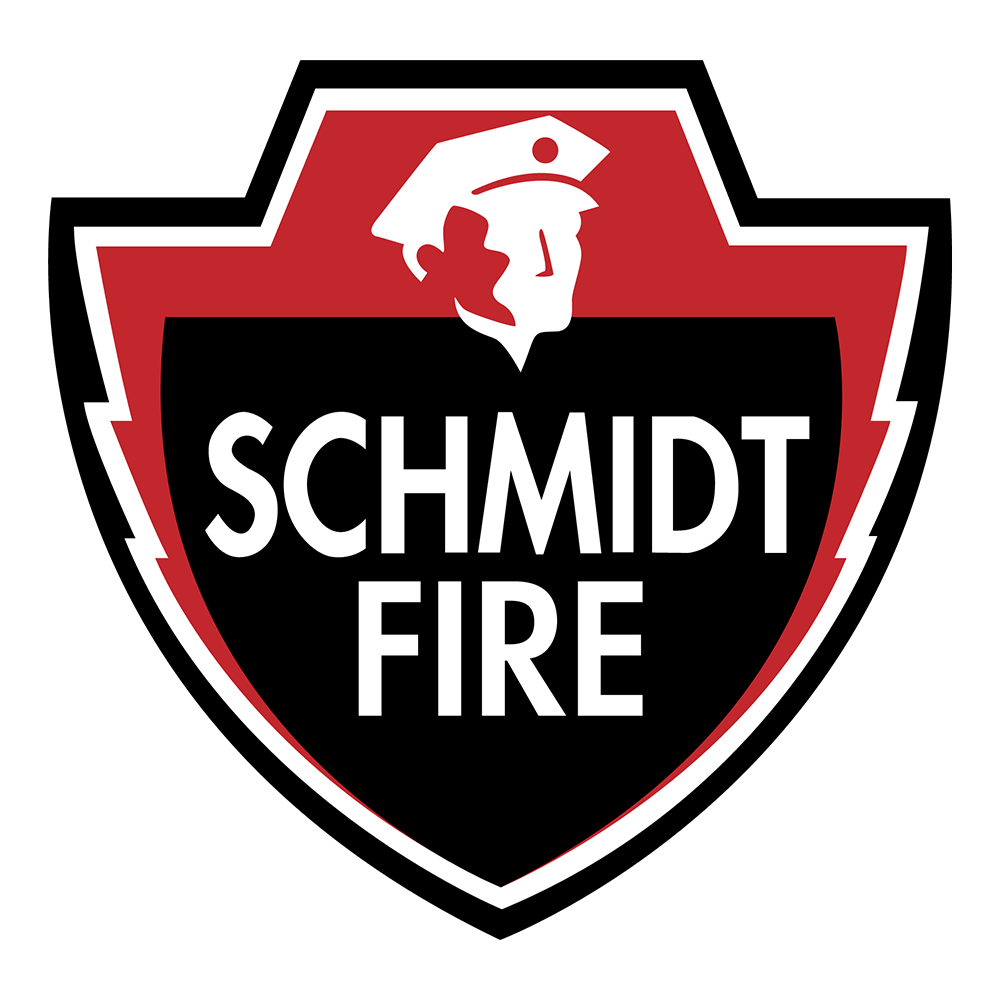 Sales, Service, Repair, Installation and Design

Schmidt Security Pro can custom design a fire alarm system that will provide optimum protection against loss of property and life, 24 hours a day.
We also offer service for most models and brands of alarm systems, both old and new, providing a friendly, local solution to your service needs.
Fire Alarm Requirements
Ohio Fire Code and Insurance Underwriters, along with NFPA, require fire alarm systems to be tested and inspected at least once per year.  Dirty or dusty locations may require more frequent service checks.
OSHA requires there to be a written evacuation policy in place. Fire drills must be held annually or with any new hires.
OSHA requires there be some way to notify occupants that there is a problem such as a fire, hazardous weather or workplace violence. The system must be fully supervised, which means you are warned if there is a problem with the system, and must be tested monthly.
Ohio Basic Building Code requires alarm systems to be installed anywhere large groups of people gather, such as churches and theaters, and in buildings where evacuation may be difficult, such as nursing homes.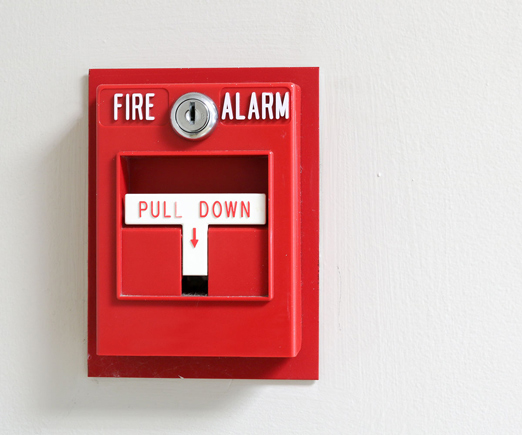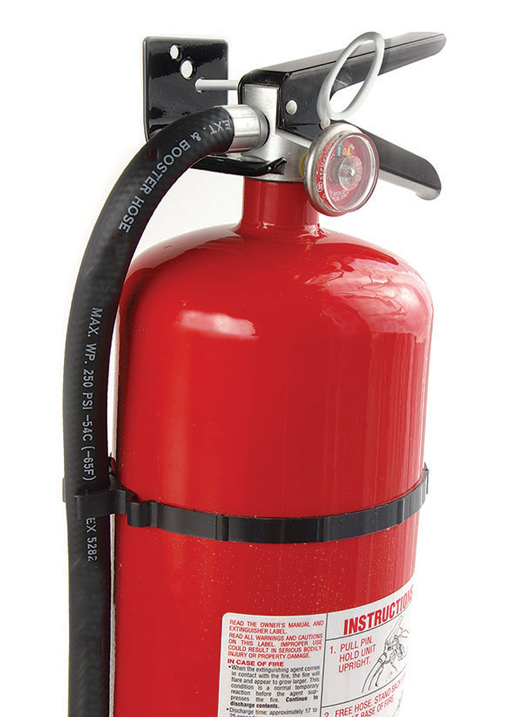 We provide top quality sales, service, repair, installation, and training on all types of fire extinguishers.
We can also conduct a hazard survey of your facilities and offer recommendations based on your needs.
Fire Extinguisher Requirements
OSHA Fire Extinguisher Requirements: Extinguishers must receive an annual maintenance check once per year by a certified technician.
Every six years, your extinguishers must be taken apart and internally inspected by a certified technician.
Every twelve years, your extinguisher must be hydrostatic pressure tested to ensure integrity of the vessel and prevent flaws which could result in an extinguisher exploding.
Fire extinguishers are not play things. Even a slight discharge could result in a pressure leak that will make an extinguisher unusable.
D.O.T. Hydrostatic Requirements
Hydrostatic testing is a nondestructive test required by the Department of Transportation to ensure the integrity of pressurized cylinders.
Many types of cylinders require testing once every five years, while others require testing once every twelve years.
Emergency and Exit Lights illuminate corridors, stairwells, ramps, escalators and exit passages during critical power-out situations.
Schmidt Security Pro will conduct the necessary testing to ensure these devices will operate properly and reliably during and emergency.
Emergency Lighting Requirements
NFPA code requires emergency lighting systems to be tested annually for functionality and duration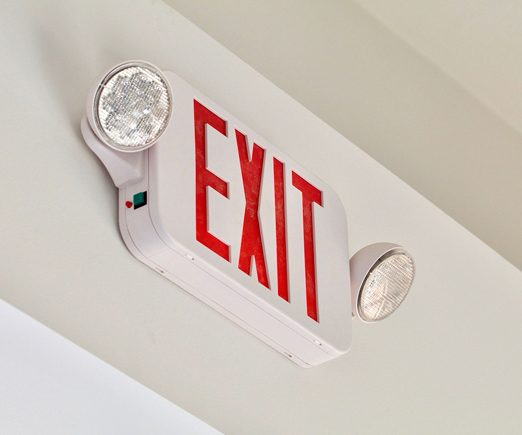 Fire suppression systems are a business' first line of defense against devastating fire damage and loss.
Schmidt Fire can design, install, and service a suppression system that will provide exceptional protection, tailored to your specific facilities and hazards.
Suppression System Requirements
Fire code requires that suppression systems be serviced twice per year
Suppression systems are required by building and fire code in many places of business
In many types of businesses, a fire suppression system may eliminate the need to have a fire alarm system.
CALL TO CUSTOMIZE YOUR PLAN TODAY
CALL TO CUSTOMIZE YOUR PLAN TODAY
Your single source provider for all security & fire-related services.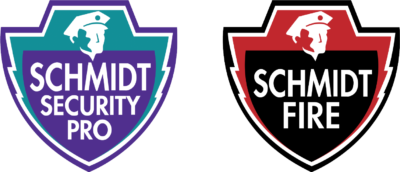 The latest in home security and smart-home automation, designed around you and your family.
Safeguard your facility with the addition of Integrated CCTV, Access Control Systems & more.